USCH Starbuck Torbay Pillow Talk (Holly):
(USCH Cherry Creek Checkmate X USCH MSK'S Sweet Look)
American Champion 
Bundessieger-winner 2014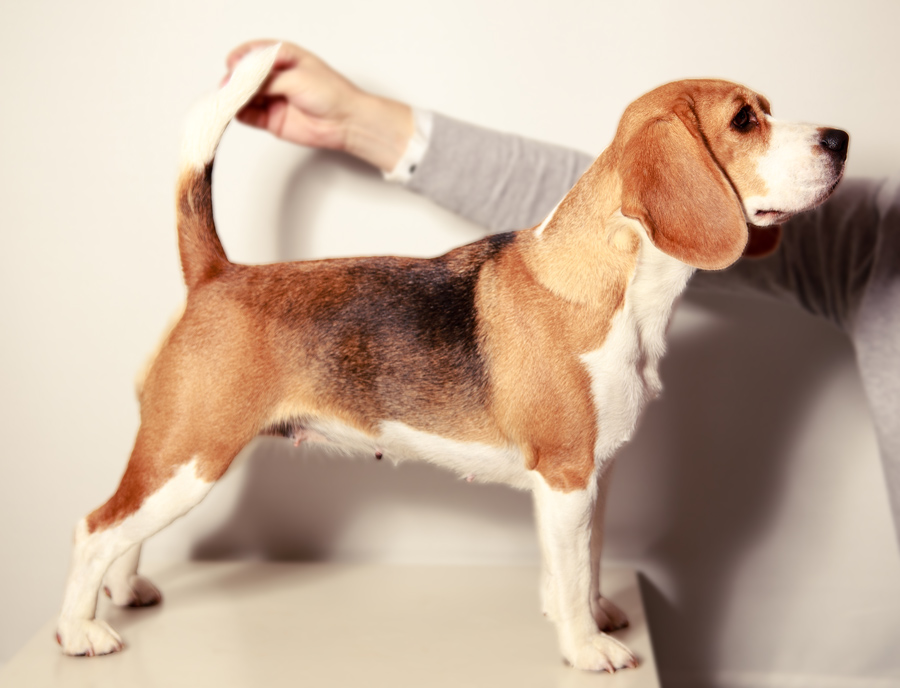 Starbuck Torbay Pillow Talk
HD-A

MLS : Clear

IGS : Clear

NCCD : Clear

Lafora : Clear

 D.o.B: 24.11.2011
We have brought Holly home from the United States. She is bred by David and Lesley Hiltz from Kennel Starbuck Torbay. She is the pack-leader - a position she contests with great peace, cool overview and appropriate authority. Holly is an atypical beagle, she's not very active - she's almost lazy. She spends most of her time on the couch or bed.
Holly is an American champion and her hip status is HD-A. She is also tested free from the diseases MLS, IGS, NCCD and Lafora. We therefore know that her puppies do not want these conditions.
In 2014 she won at the great Bundessieger exhibition in Dortmund.
She is the mother of our B-, C-, and D-litter.
Stamtavle

USCH Cherry Creek Checkmate

USCH Barrister's Sparks Fly at Bakerstreet

USCH Jabrwoki's Chanticleer

USCH Echo Run Peacemaker

USCH Jabrwoki's Devil in A Red Dress

USCH Barrister's The Wright Tone

USCH Jabrwoki's In A Mellow Tone

USCH Just Wright Calendar Girl

USCH Cherry Creek Classy Chassis

USCH Windkist A Walk in the Park

USCH Just-Wright I'm A Pepper Too

USCH Bijoux A Walk In The Clouds

USCH Cherry Creek Magic Potion

USCH Shaw's Tragband Team Spirit

USCH Cherry Creek Whoa Nellie

USCH MSK'S Sweet Look

USCH Starbuck Torbay Legal Tender

USCH Swan Lakes Longhorn Kid

USCH Lanbur Swan Lake I Kid You Not

USCH Swan Lake's Morning Glory

USCH CACH Daragoj Chelsea

USCH Echo Run Frolicsome Fella

DKCH Daragoj Great Pleasure

USCH MSK'S Cherokee Annie

USCH TashwouldSumthingtoTalkAbout

USCH Tashwould Final Warning

USCH Diabolo's Some like it Hot

USCH MSK'S Abigail the Quiet

USCH Whispers Inflation Fighter

USCH Daf-I-Dale's Aria